ENROLLMENT UPDATE
WELCOME TO SWEET GRASS!
Thank you for visiting Sweet Grass School's home page. We are very proud of Sweet Grass and welcome the opportunity to share our school with you.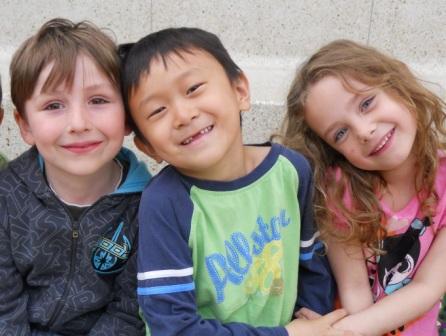 The school has a dedicated staff, enthusiastic children and a warm‌ community all committed to creating a stimulating, positive learning environment. Along with a strong focus on academics, students' learning is enriched through various clubs and special events supported by active parents.
At Sweet Grass we believe that having high academic and behavioral expectations and establishing a learning community based on collaboration will enhance student achievement and lead to greater success. Along with this, the active involvement of parents plays an important role in our students' confidence and willingness to take risks in their learning. Sweet Grass is a community school that is committed to providing a meaningful, challenging educational experience.
Sweet Grass School is proud to offer both regular programming and Spanish bilingual programming as the south west's site for the International Spanish Academy.
If you would like to consider becoming a part of the Sweet Grass School community, please give us a call at 780-437-0366 to arrange a tour of the school.
REGISTRATION FOR 2020 - 21 School Year
Sweet Grass School is only accepting students in Kindergarten for our English program unless the students are new to our attendance area as of April 15th, 2020 as our Grades 1 - 6 classes are now full.
We are still accepting registrations for our Spanish Bilingual Program in all grades except Grade 1. Any student applying to Grades 2 - 6 must meet proficiency requirements for that grade. (a short interview will be conducted with the teacher)

We are also still accepting registrations at all grade levels if you are a resident of Edmonton Public Schools and have newly moved into our attendance area after April 15, 2020.
A resident student of Edmonton Public Schools has at least one parent or legal guardian that is non-Roman Catholic and who resides within the City of Edmonton. Non-resident students may only enrol in another Division school with space remaining in planned classes.
2019 - 20 School Staff
KINDERGARTEN STAFF: Gloria Chao, Loyda Collins
DIVISION 1 STAFF: Elsy Villalta, Ashna Ram, Rosana Motta, Wendy Fawcett, Stephanie Garcia, Kristy Lundstrom, Rushmi Rincon, Joyce Fung
DIVISION 2 STAFF: Andriana Georgopolis, Melanie Lee, Jenna Williams, Jon Cram, Cindy Lechelt, Nicole Gardner, Emily Okken
MUSIC STAFF: Kelly Hess
SUPPORT STAFF
Educational Assistants: Taylor Nelson, Desiree Roberts, Gaby Herrera, Patricia Caroca, Jennifer Fulks
Library Technician: Jason Yeats
CUSTODIAL FACULTY
Head Custodian: Dale Brunette Custodial Assistant: Ludy Nerona
SCHOOL ADMINISTRATION
Principal: Vanessa LeCaine
Assistant Principal: Norma Johnson
Administrative Assistant - Business Office: Colleen Peters
Administrative Assistant - Main Office: Tammy Genge