WELCOME TO SWEET GRASS!
Thank you for visiting Sweet Grass School's home page. We are very proud of Sweet Grass and welcome the opportunity to share our school with you.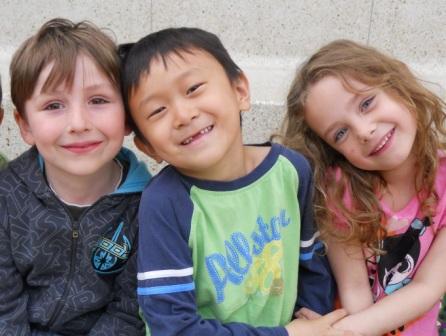 The school has a dedicated staff, enthusiastic children and a warm‌ community all committed to creating a stimulating, positive learning environment. Along with a strong focus on academics, students' learning is enriched through various clubs and special events supported by active parents.
At Sweet Grass we believe that having high academic and behavioral expectations and establishing a learning community based on collaboration will enhance student achievement and lead to greater success. Along with this, the active involvement of parents plays an important role in our students' confidence and willingness to take risks in their learning. Sweet Grass is a community school that is committed to providing a meaningful, challenging educational experience.
Sweet Grass School is proud to offer both regular programming and Spanish bilingual programming as the south west's site for the International Spanish Academy.
If you have questions about becoming part of the Sweet Grass School community, please give us a call at 780-437-0366.
2022/2023 SCHOOL STAFF
TEACHING STAFF: Gloria Chao, Andriana Georgopolis, Elsy Villalta, Jon Cram, Ashna Ram, Nicole Gardner, Rosana Motta, Emily Okken, Stephanie Garcia, Kelly Hess, Rushmi Rincon, Joyce Fung, Talia Chase, Kristy Lundstrom, Jennifer Williams, Sandra Johnston
Eucational Assistants: Sonia Sanchez, Gaby Herrera, Taylor Nelson, Betty Kennedy, Mailyn Estilong
Head Custodian: Dale Brunette Custodial Assistant: Ludy Nerona
Principal: Vanessa LeCaine
Assistant Principal: Rhonda Sader
Administrative Assistant: Ally Probert